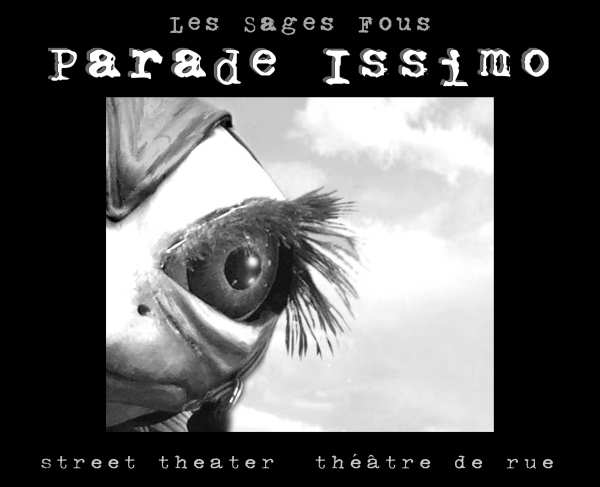 DESCRIPTION .... PHOTOS .... TOUR ....

PRESS CLIPPINGS

.... TECHNICAL INFORMATIONS .... VIDEO PREVIEW


Show length: 45 minutes
Number of performers: 3
Number of technical assistants: 1
Audience: 250-750, depending on the space.
Maximum number of performances per day:2, with a 75 minute pause between them.
Evening performances preferably (after 18h00).
Entirely independent lighting and sound system.


Performance space:
a flat street (50-75m / 160'-250'), blocked to traffic,
and lit by street lights.


Departure requirements:

a small room (4m x 4m / 13'x13') on ground level
within 10m / 30' of the playing space, to be used
as a dressing room and for puppet storage. Puppets
can exit a standard door 85cm / 2'-9" wide.

or

a parking space for a 7m / 21' truck (with space for
unloading ramp). The truck can serve as departure space
for the actors and the puppets.



Contact us if you need more details about our technical requirements.